Total Solar Eclipse from Mareeba, Queensland, Australia
November 14th, 2012

På dansk
We were four Danes who had travelled to Australia to experience the total solar eclipse on the morning of November 14th, 2012 (local time).
Staying in Port Douglas, the logical choice was to observe the eclipse from or near the coast, but according to weather forecasts there would be a high risk of clouds at the coast, whereas the situation would be better in the tableland.
We ended up on a place between Mareeba and Lake Mitchell on the position 16° 51.63' S, 145° 23.958' E.
But there were clouds! Lots of clouds! During the initial partial phase, the sun only occasionally appeared between the clouds. It didn't look promising at all so we were hoping for a miracle.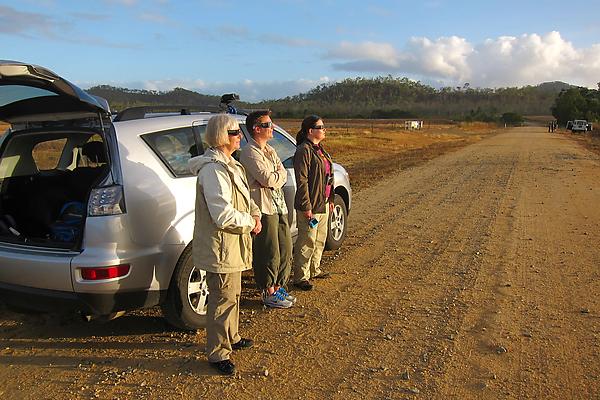 The initial partial phase.
We're hoping ...
But the miracle happened - one minute before C2 the thin solar crescent left the clouds. Now it looked very promising!
We saw shadow bands - faint however - but soon we had all our attention directed towards the spectacle in the sky.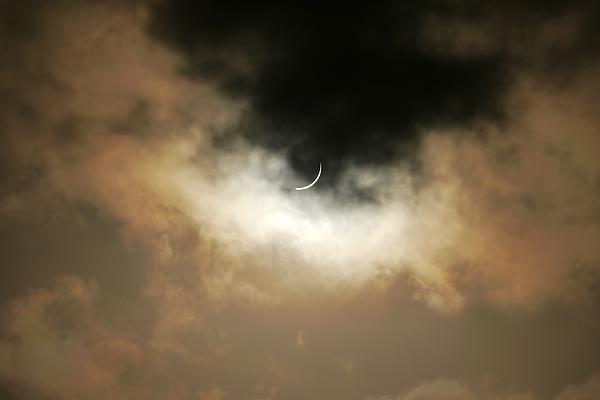 The sun shows up one minute before C2.
We saw the whole totality.
There were fine small prominences, and with binoculars we could study the corona, which had a beautiful structure like the petals of a flower.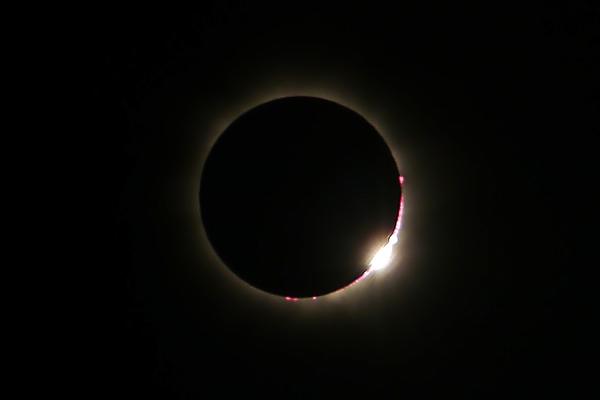 The diamond ring at C2.
Prominences can be seen at 3 o'clock and 6 o'clock positions.
Lumix G5 + 14-140 at 140mm.
Exposure: manual,
1/500 sec, f/8, 160 ISO.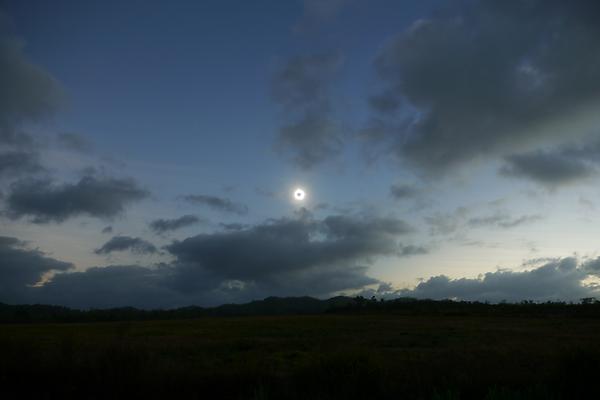 Totality.
Lumix G5 + 14-140 at 14mm.
Exposure: program (auto) biased -2/3,
1/1.6 sec, f/4, 160 ISO.
It was my sixth total solar eclipse, and the fourth successful. But a total solar eclipse is indeed an awesome experience, still worth travelling across the globe to see.
Thanks to Joe Cali and Terry Cuttle for invaluable help.
Links
Text and photos: Stig Linander, created: 2012-11-21, last revised: 2013-01-12